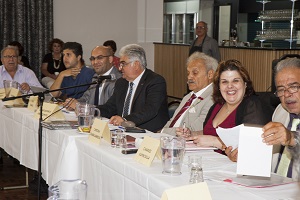 45th Annual FEDERATION, PASEKA & NEPOMAK
The Cyprus Communities of Australia & New Zealand 2017 Federation, PASEKA and NEPOMAK  conferences will be held at the Cyprus Community of QLD on Friday the 27th of January to Sunday the 29th of January 2017.
[continue reading...]
This website is still being developed and under review. Please come back soon.
Program for Federation and PASEKA 2016 Conference